ONLINE TOOLS
Recent eathquakes recorded by the Anza network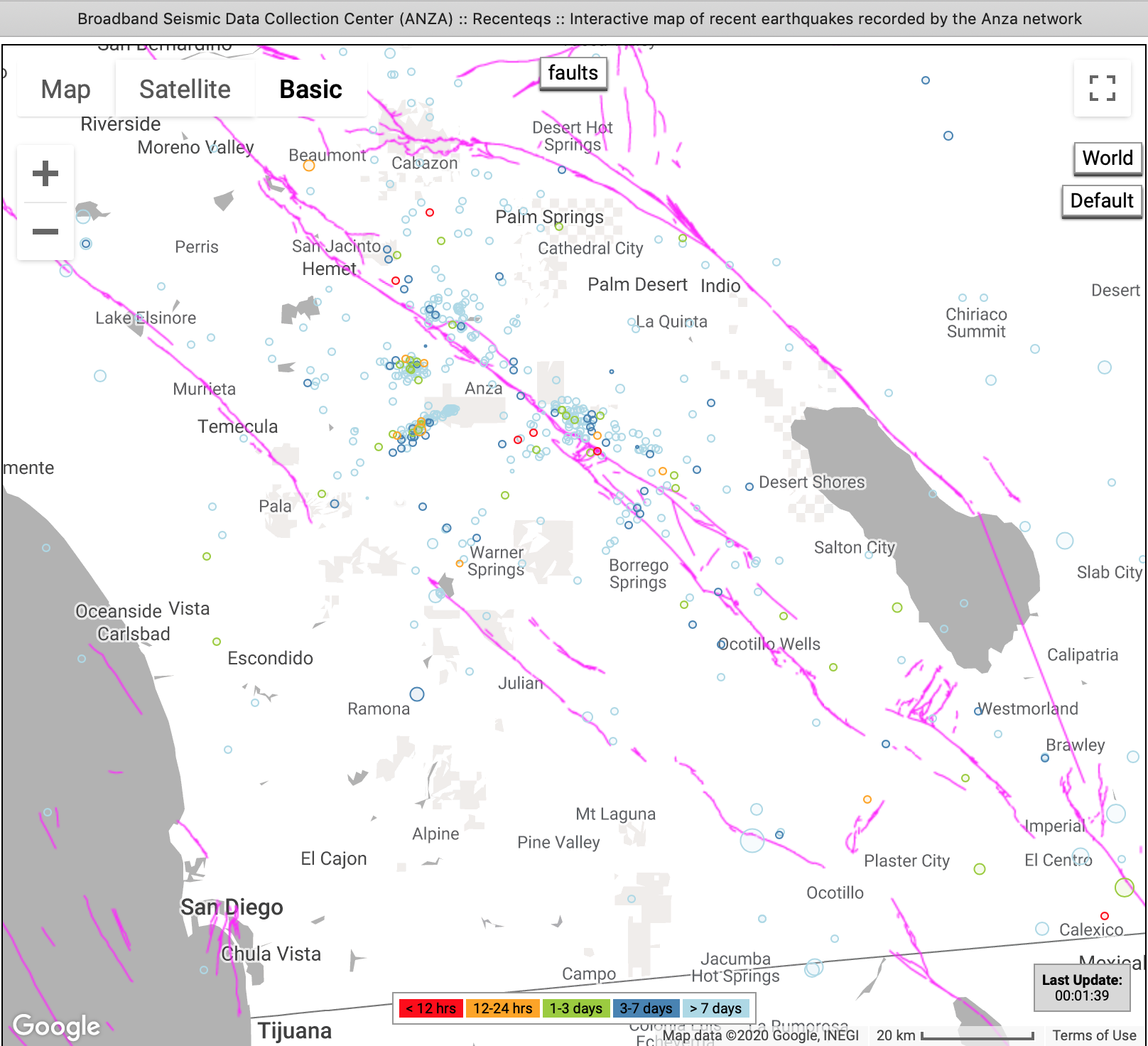 Map of recent earthquakes in Southern California as recorded by the Anza seismic network
Dynamically load/unload quaternary active faults in the region and see how their distribution relates to earthquake location.
---
Webdlmon – Real-time Data Logger Monitor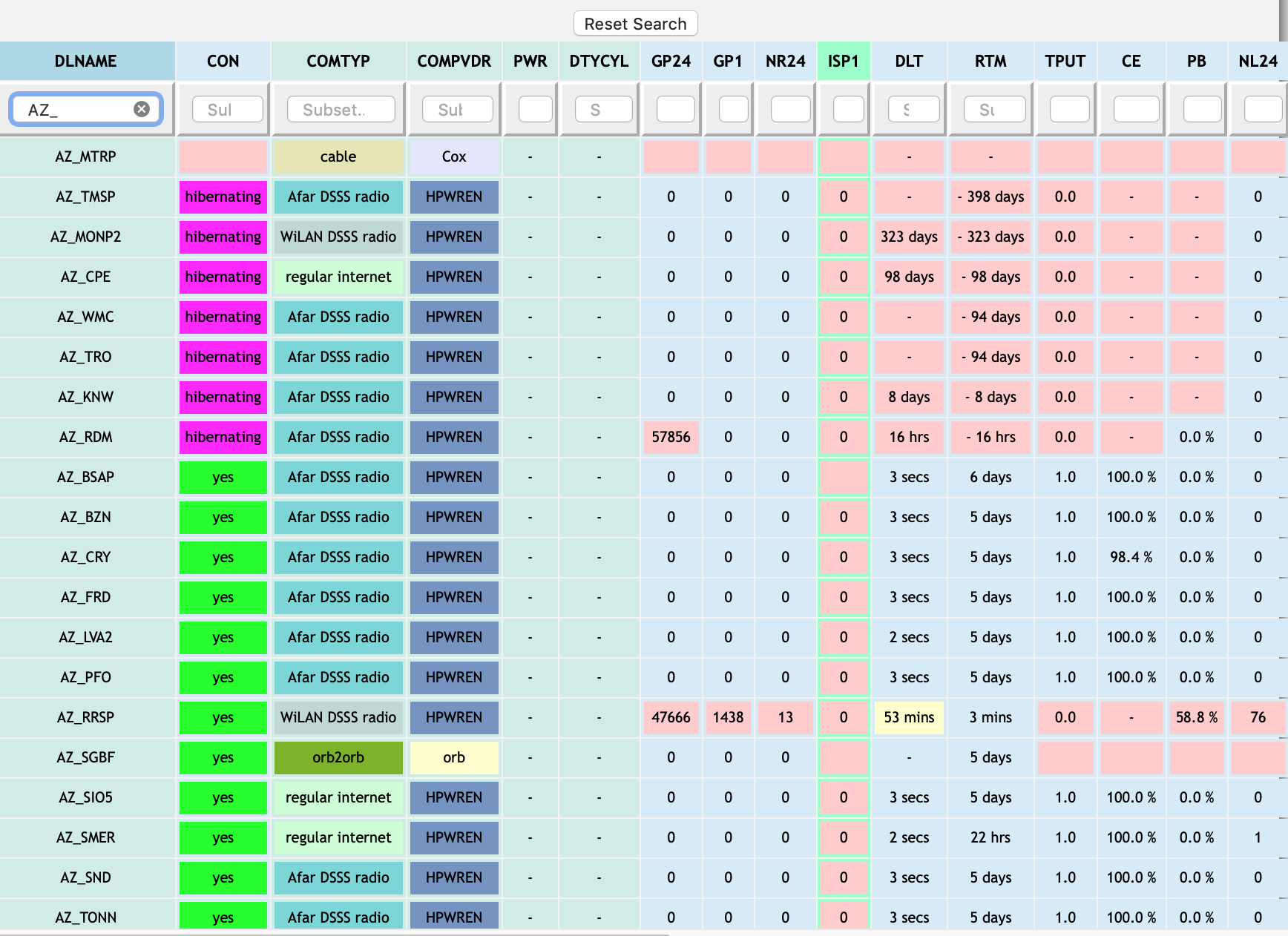 Real-time ANZA & SJFZ stations; includes state-of-health plots
---
Deployment map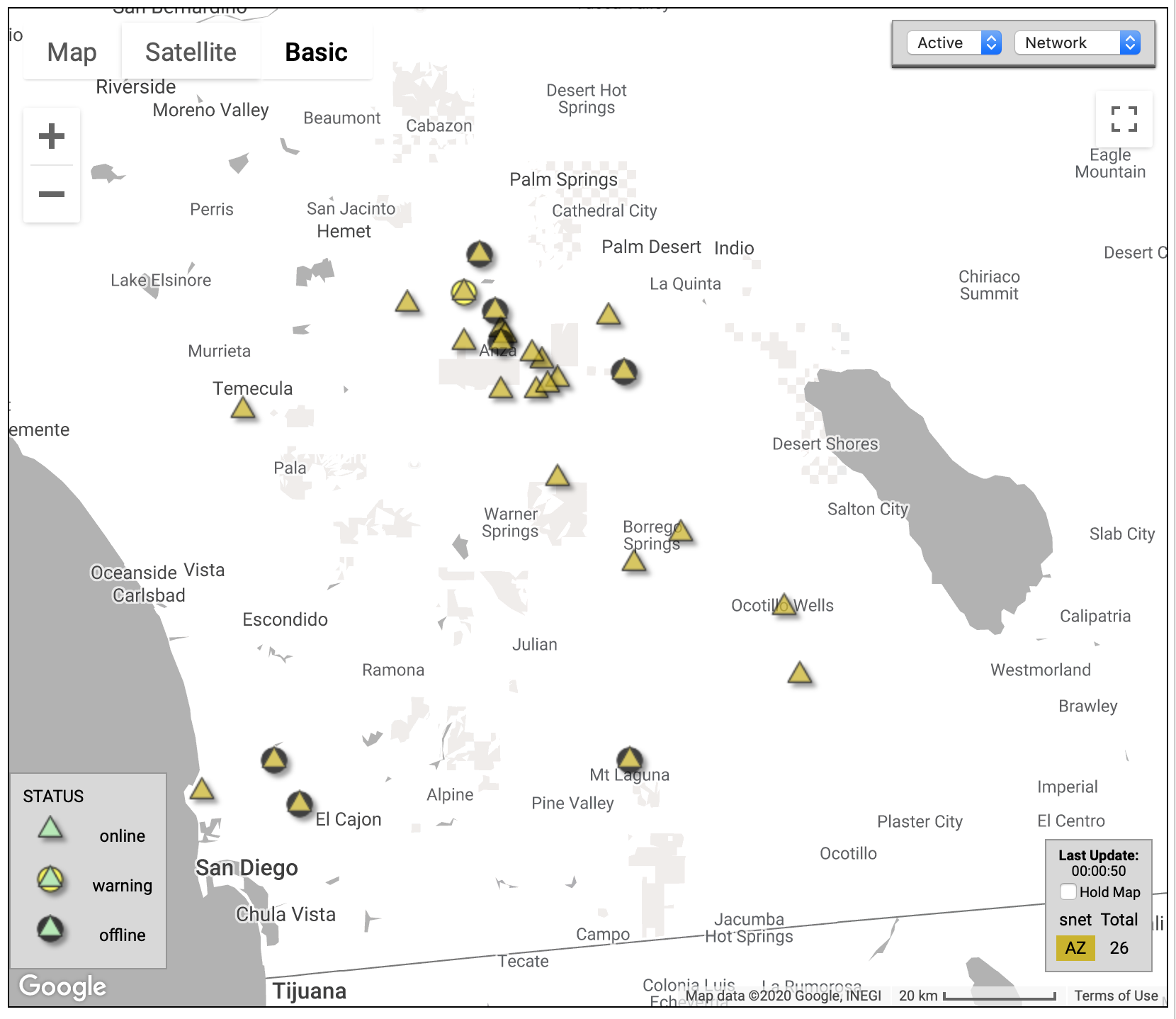 ANZA deployment page
---
Realtime Trace Displays
A modern replacement to helicorder/drum style plotting of waveform traces.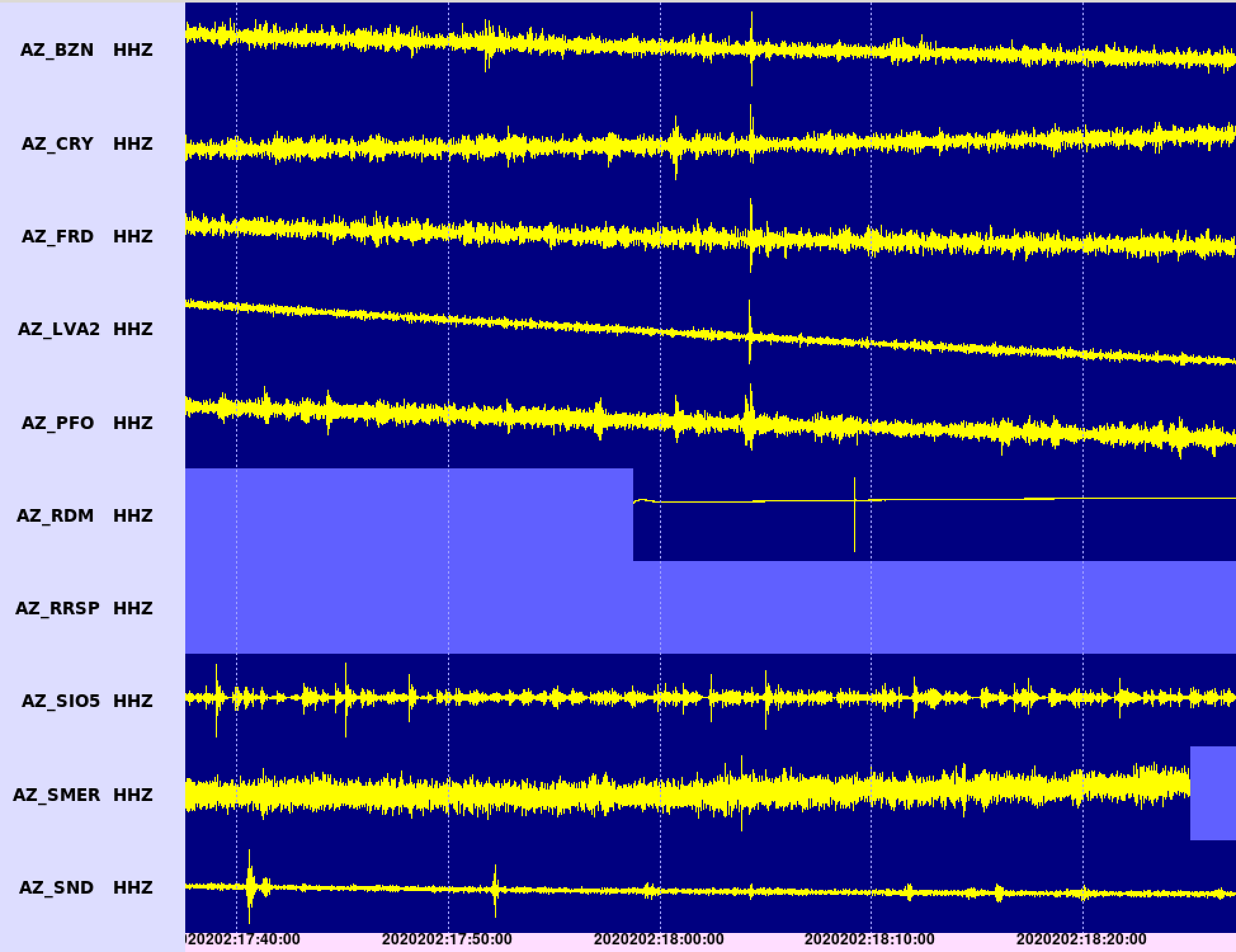 Real-time ANZA, PY, & SJFZ trace waveform data
Anza network (AZ)
SJFZ network (YN)
PFO Broadband Array Post Holes (PY)
Anza Contributed
Anza PRELIM
Geisel Library Monitoring
RingLaser
Magnetometer
---
Data products
Data return rates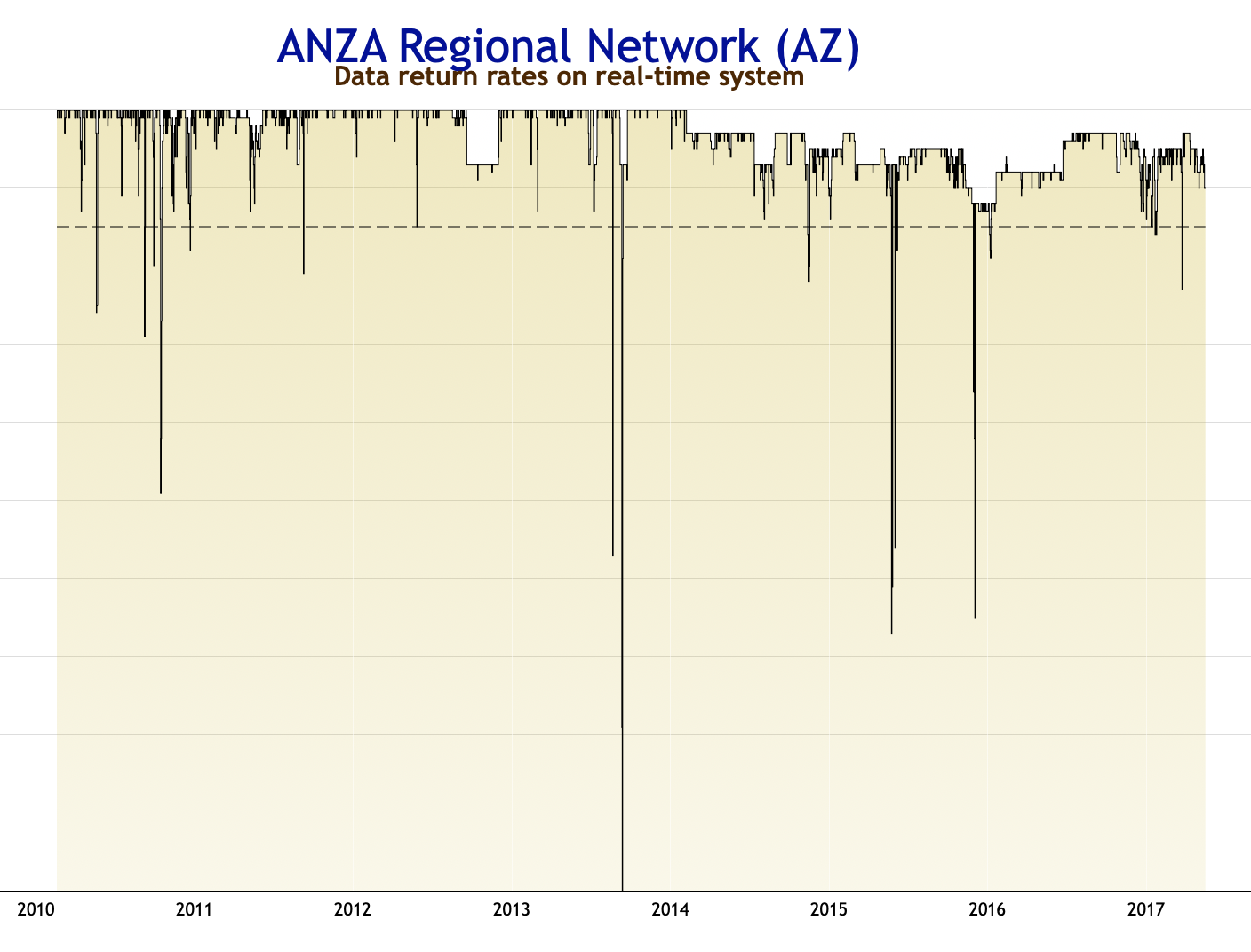 Interactive data return rates for each operational network
Dataless SEED (metadata) Download
Download dataless SEED volumes for the Anza deployment
---
Event Download
(OFFLINE - workaround may be coming soon. --J.Eakins 7/22/2020) An online query tool for searching the ANZA event database. You can specify lat, lon, time range and magnitude.
Currently only available for events from June 2005 to present.